Learn how to navigate a job fair and build other career skills with eLearning modules.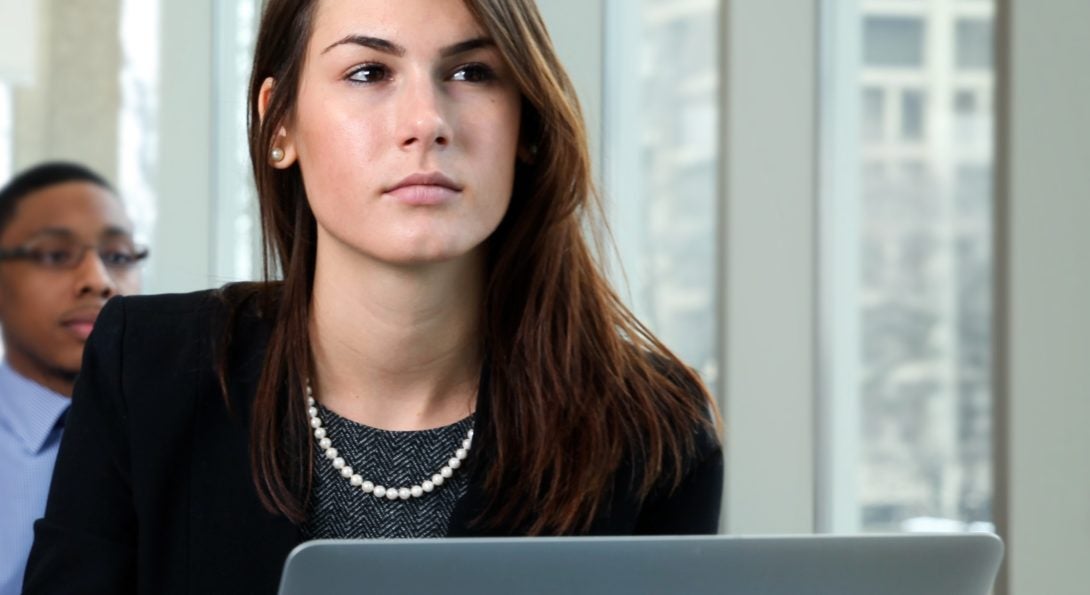 Interested in how to best navigate a job fair, improve your elevator pitch, or improve your communication skills on the job?
Check out the recently added Navigating a Job Fair module, now with sound!  (see below for access directions)  Additionally, all the career modules now have sound!
Want to build other skills?  Current UIC Students can enroll in the Career Readiness 101 online learning series (stored on Blackboard) or view the online module as a playlist on YouTube. The learning series equips students with the tools they need to launch and sustain successful careers.  You will find 5 mini online courses focused on various components of the internship/job search and the all-important first year on the job.  Each course is 15 minutes or less in duration and can be viewed online at your convenience!
How to Access the Learning Modules
Launch the course -
Click on the item entitled Career Readiness 101 on the left navigation menu.
Select the title of the online module you would like to view.  See below for course descriptions.
After completing the module, launch and complete the survey linked in the course description.
Note: The online learning series is accessible only for UIC students with access to Blackboard.
Course Modules Descriptions
Navigating a Job Fair
Hoping to make a great first impression at a job fair?  Don't leave the house until you've reviewed this module so you can stand out from the competition!
Mastering the Elevator Pitch
Do you know how to deliver a winning elevator pitch?  Do you even know what one is?  Check out this module to find out how 60 seconds can impact the rest of your life!

From Intern to Full-Time Employee: Making the Most of Your Internship
So you finally landed an internship--congratulations!  Did you know many organizations extend full-time offers to interns upon graduation?  How can you increase your chances of being one of them?  Check out this module for tips about making the best impression and increasing your chances of becoming a full-time employee.

Workplace Communication: Overcoming Barriers to Thrive in Your Internship or Entry-level Job
Communication can be challenging, even in a social setting, but in the workplace, it can be especially problematic.  View this video to learn how to communicate effectively, leading to good work relationships and a healthy environment.
Your First Year on the Job
So you sweated through years of study and finally got a full-time job offer--congratulations!  All of that hard work has finally paid off.  But now is not the time to take it easy!  Your first year on the job is a transition period where everyone in the organization will be watching you closely.  View this video to learn ways to make sure your first year is a successful one.

Questions?
Please contact the UIC Career Services Office at (312) 996-2300 for questions or to schedule an advising appointment.  Students may also drop in for 15-minute advising appointments during walk-in hours.
Modified on March 12, 2019