May
30
2019
UIC Recent Alumni Job Fair
May 30, 2019
10:00 AM - 2:00 PM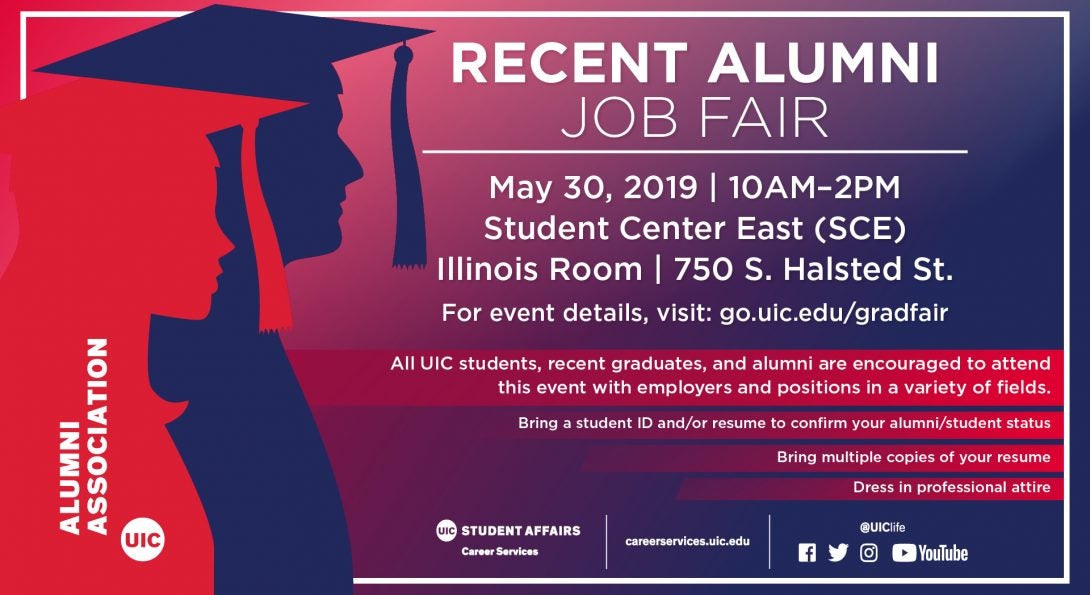 Location
Student Center East (SCE), Illinois Room
Address
750 S. Halsted S., Chicago, IL 60607
Download
Audience
This fair is free and exclusively for current UIC students and alumni.
Cost
Free for UIC students and alumni.
Description
This career fair will host employers from various industries. The fair is open to current UIC students, recent graduates, and alumni of all and any majors/degrees and will offer full- and part-time employment and internship opportunities.
To learn about recruiting employers and available positions, access the Recent Alumni Job Fair Guide here.
Preparing for the fair
Bring multiple copies of your resume
Dress in professional attire
Bring a student ID and/or resume to confirm your alumni/student status
Visit the Career Fair Tips page for additional recommendations on maximizing your time at a career fair
Date updated
May 29, 2019