Career Programs and Events
UIC Career Programs and Events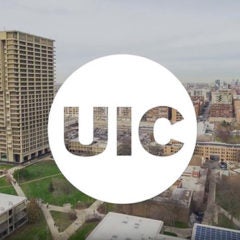 UIC Career Services conducts a variety of programs and events  to empower career development including workshops addressing a range of topics including career exploration, résumé/CV writing, salary negotiation, and networking.  UIC Career Services also sponsors a number of career, job, and internship fairs for current students and alumni throughout the academic year.  These fairs provide an opportunity for UIC students and alumni to network with perspective employers and/or recruiters, learn about job opportunities, and in some instances, submit their resumes.  Lastly, UIC Careers Services and the Student Employment Office (SEO) work with recruiting employers to set up information sessions, information booths, and sponsor networking events.
introduction for page
Read further down to learn more about Career Fairs and Career Workshops and Events:
Career Fairs
Fairs provide opportunities for students/alumni to learn about potential careers in industry sectors, network with perspective employers, and often submit resumes to prospective employers for full- and part-time jobs and/or internships.  (Note:  Some employers may require online submission of resumes and/or employment applications).  Unless otherwise noted, only UIC students and alumni are allowed at the fairs*.
*Proof of UIC affiliation is required; some examples include i-card, alumni association card, miniature diploma, or unofficial transcript showing current classes or degree conferred.
Career Workshops and Events
UIC regularly hosts/co-hosts career workshops to support career skill development.