Going to the All Majors Career Fair (March 15)? Get ready with the Navigating a Career Fair Job Aid!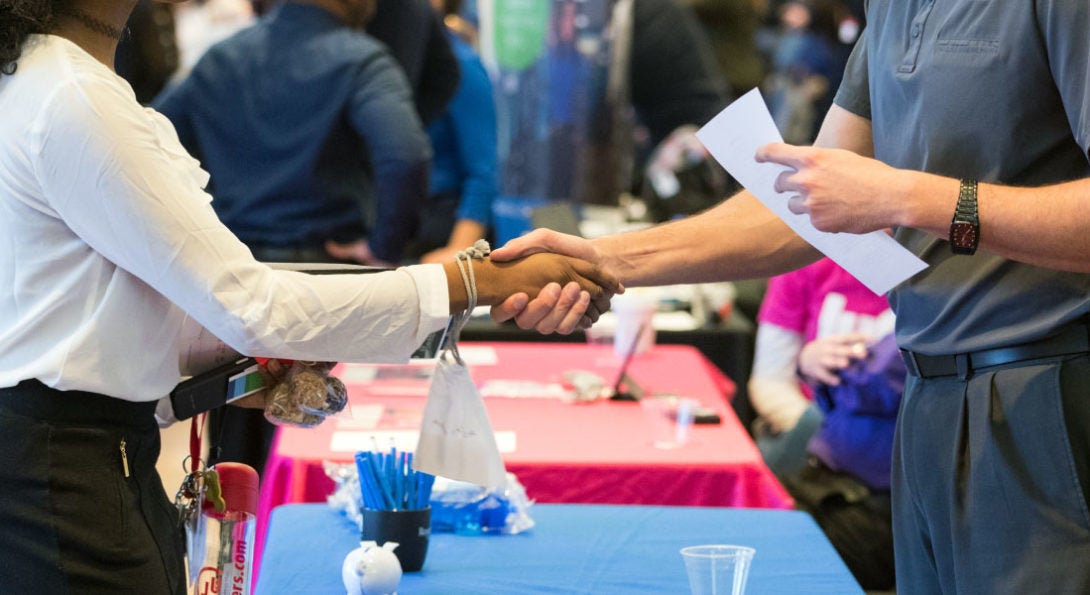 Click on the button below to access the Navigating a Career Fair Job Aid.
This job aid contains a summary of tips and links to resources to help you more effectively prepare for a career fair including:
Before the fair:  researching employers, preparing your resume, preparing your "elevator pitch", and planning your business attire
During the fair:  understanding "fair etiquette" and best practices in approaching employers
After the fair:  sending follow-up communications to employers
Need extra help preparing for the fair?
Contact Career Services at (312) 996-2300 to schedule a career advising appointment or use walk-in advising services (office hours and location).