Career Readiness Internship Initiative – Apply now for an internship opportunity!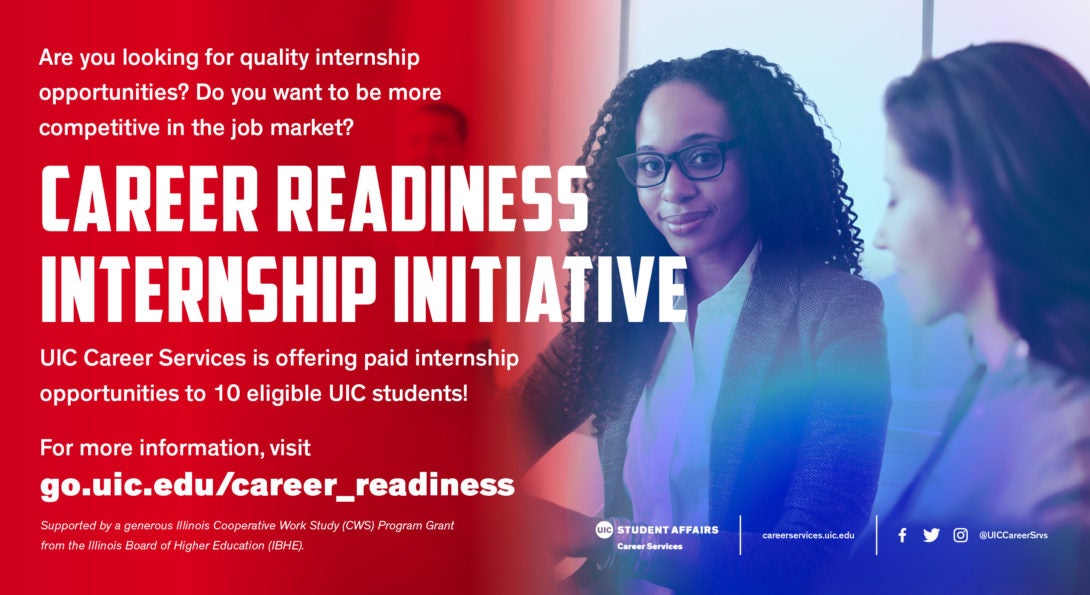 UIC Career Services is offering paid internship opportunities to 10 eligible UIC students.  Applications are still being accepted!
Apply here -https://forms.uofi.uic.edu/sec/3538597
Minimum Qualifications of the Program
Enrolled in a degree-conferring program of study
Must have a minimum 2.75 cumulative grade point average
Must be in the 3rd or 4th year of undergraduate study
Must be enrolled for Fall 2018
Must be a resident of the State of Illinois
Supported by a generous Illinois Cooperative Work Study (CWS) Program Grant from the Illinois Board of Higher Education (IBHE).
Potential Organizations include*:
3.    Strengthening Chicago's Youth (SCY) - Lurie Children's Hospital of Chicago
4.    Puerto Rican Arts Alliance
5.    Misericordia
*More to be announced.
Contact Career Services -
Modified on June 04, 2018